No Comments
We all have different nutritional needs and preferences. Some of us have been unable to enjoy many of the Herbalife shakes because of our own specific dietary restrictions and allergies. Herbalife Nutrition has just announced two new products that many of you can now enjoy because of their carefully selected wholesome, non-GM ingredients. Introducing Formula 1 Select and Protein Drink Mix Select! Nourish your body with delicious essential nutrition.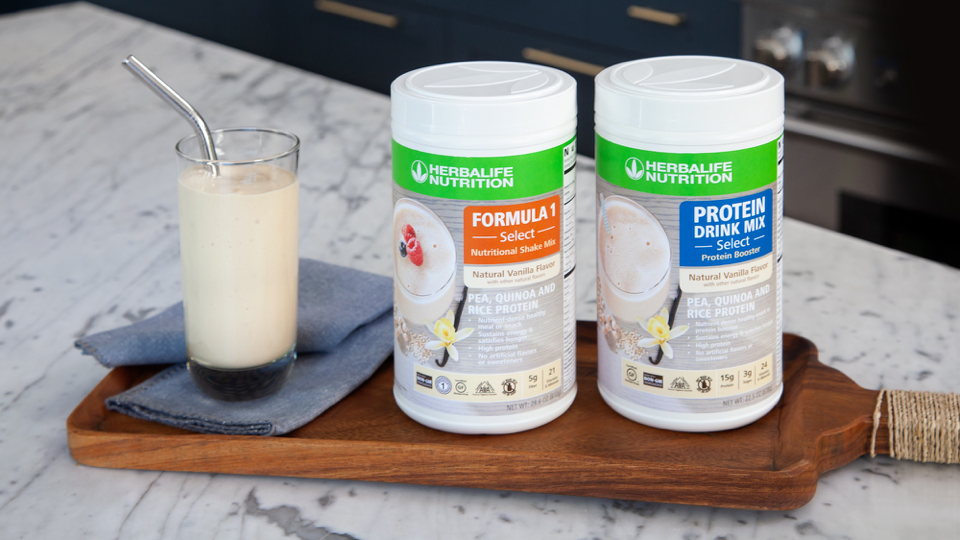 For those with dairy and soy allergies, these products have been formulated with high quality plant-based proteins combining an easily digestible blend of quinoa, yellow pea, and brown rice proteins. They are also formulated with no gluten, are vegetarian and Kosher certified, and are suitable for diabetics, and contain no artificial flavors, sweeteners, or added colors.
These new Select products support healthy weight management and provide a nutritious meal. You now have an delicious alternative choice to satisfy your unique preferences and evolving dietary needs.
Formula 1 Select
Protein Drink Mix Select
10 g of a high-quality, easily digestible protein blend (pea, rice, and quinoa) to sustain energy and satisfy hunger 
15 g of a high-quality, easily digestible protein blend (pea, rice, and quinoa) to sustain energy and satisfy hunger
Excellent source of fiber
(5 g per serving)
2g of dietary fiber
21 vitamins and minerals
24 vitamins and minerals
6 g of sugar
3 g of sugar
No artificial flavors or sweeteners
No artificial flavors or sweeteners
Nutrient dense healthy meal or snack
Nutrient dense healthy snack or protein booster