Welcome to Herbalife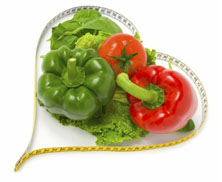 Herbalife is a global nutrition company that has been changing people's lives with great products since 1980.
Targeted Nutrition, Children's Health, Digestive Health, Bone Health, and personal care products are available exclusively to and through dedicated Independent Herbalife Members in more than 90 countries. We are committed to addressing the global obesity epidemic by offering high-quality products, one-on-one coaching with an Herbalife Member and a community that inspires customers to live a healthy, active life.
Herbalife In India
Herbalife International is a unique company that has a worldwide mission of changing people's life's through improved lifestyles, nutritional health, and weight management. Herbalife opened in India in 1999.
For more than 19 years, people in India have experienced life-changing results with Herbalife products. If your goal is to lose weight Herbalife has a natural solution to meet your needs.
When it comes to a range of healthcare products, "Herbalife" a company established in the year 1980 has created a niche for itself. As a sole proprietor company, it is focused on delivering a diverse range of high quality herbal products. Its esteemed clients include those in the medical and the pharmaceutical industry.

We support the Herbalife Family Foundation (H FF) and its Casa Herbalife programs to help bring good nutrition to children in need. We also sponsor more than 190 world-class athletes, teams and events around the globe, including Cristiano Ronaldo, the LA Galaxy, and champions in many other sports.

The company has over 8000 employees worldwide, and its shares are traded on the New York Stock Exchange (NYSE: HLF) with net sales of $4.5 billion in 2015...

D.R.SINGH INDEPENDENT HERBALIFE ASSOCIATE since 2010 Helping you enjoy a healthy, active and successful life! Call - 09869538910 / 09172405005