Welcome to Herbalife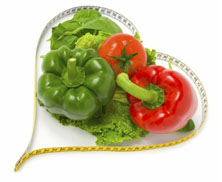 I am D.R.Singh.We are your personal wellness coach. I am Herbalife Independent Distributor from Mumbai, India since 2010. We love helping people to achieve their goals healthwise and wealth wise. Our Mission is to change people's lives by providing the best Business opportunity in direct selling and the best nutrition and weight-management products in the world. We service clients all over India & overseas. Both of us have life-changing product story and will be able to guide you with our experiences.
OUR WHY
Making the World Healthier and Happier
OUR HOW
Through Purpose-Driven Distributors Who Are Our Difference
OUR WHAT
To Create Inspiring Results for a Better Life
OUR VALUES
We Always Do What's Right
We Work Together
We Build It Better
we provide FREE continuous coaching and follow up to help you get results. ?
Call/ Whatsapp/and or SMS us at +91-9869538910
D.R.SINGH INDEPENDENT HERBALIFE NUTRITION ASSOCIATE SINCE2010 WE MAKE WORLD HEALTHIER AND HAPPIER