Doria Johnson
Herbalife Independent Member
SL & DV Consultants
9A Scott Road , Papakura
Auckland Auckland 2110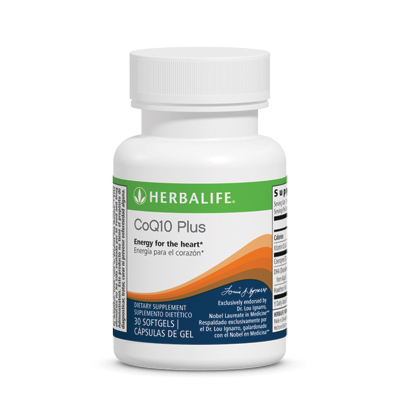 CoQ10 Plus Softgel Dietary Supplement
Helps support heart health
CoQ10 Plus offers a proprietary blend of ingredients that support heart health by protecting against cell deterioration.* CoQ10 Plus is made from a powerful, exclusive formulation of CoQ10, Vitamin D and DHA.
With age, the body's natural production of CoQ10 decreases, making CoQ10 crucial to protecting against cell deterioration, supporting energy production, and providing antioxidant protection.1,2 In addition to Vitamin D and non-fish essential fatty acid DHA – from algae – CoQ10 Plus includes Hawthorn berry, which contributes to the overall antioxidant benefit.* CoQ10 Plus is endorsed by Dr. Lou Ignarro†, Nobel Laureate in Medicine®§.
Protects against cell deterioration in the heart, and helps strengthen heart cells by converting fats and carbs into energy.
CoQ10 helps strengthen heart cells by converting fats and carbs into energy and serves as a powerful antioxidant and free-radical scavenger.*
Non-fish essential fatty acid DHA – from algae – offers a range of heart-related health benefits according to the National Institutes of Health.*†
Vitamin D supports general health benefits.*


View Product Label