Tatiana
Herbalife Independent Member
Herbalife
674 Chadbourne Court
Harleysville Pennsylvania 19438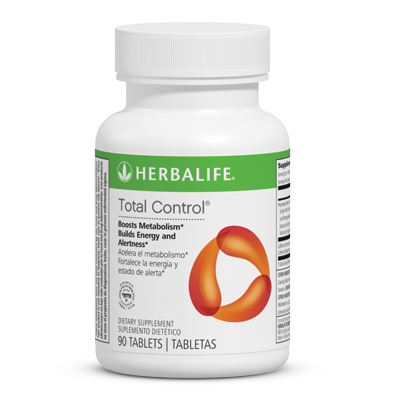 Total Control
A powerful herbal enhancer for more effective weight loss.*
Jump-start your weight-management program with Total Control® – an innovative natural dietary supplement designed to support the weight-loss process. This unique herbal blend combines the thermogenic and metabolism-boosting properties of green tea extract, yerba mate and cocoa powder.*
This formula helps increase the body's resting metabolic rate and contains ingredients that help generate energy to break down fat cells.*
Boost metabolism*
Build energy and alertness*
Take one tablet three times a day.
Made with high-quality green, black and oolong tea blends.
Teas contribute naturally occurring caffeine to help boost metabolism and build energy.*
Contains ginger, for a digestive calming benefit.*
In tablet form.

View Product Label

*These statements have not been evaluated by the Food and Drug Administration. This product is not intended to diagnose, treat, cure or prevent any disease.
Other products you might like