Doria Johnson
Herbalife Independent Member
SL & DV Consultants
9A Scott Road , Papakura
Auckland Auckland 2110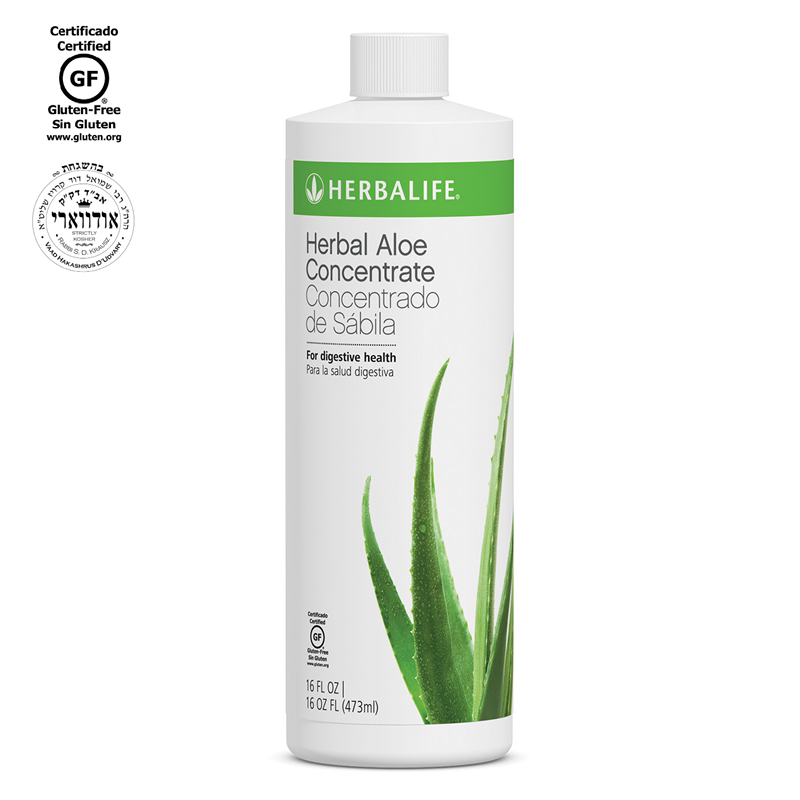 Herbal Aloe Concentrate
A pure, wholesome health beverage.
Overview
Supports healthy digestive function by soothing the stomach and alleviating occasional indigestion.
Details
Herbal Aloe Concentrate is made from the aloe plant which contains natural enzymes, vitamins, minerals, and amino acids that help support healthy digestion.*
Soothe your stomach while supporting nutrient absorption and intestinal health with Herbal Aloe Concentrate. Formulated with premium-quality aloe vera, this product is a great replacement for soda or high-sugar juices and it's available in a variety of flavors.
Key Benefits
0 calories, 0 g sugar
Soothes the stomach
Relieves occasional indigestion*
Improves nutrient absorption*
Enhances intestinal health*
Usage
Shake well before use.
To prepare one serving, mix approximately 3 partial capfuls (½ fl. oz.) with ½ cup (4 fl. oz.) of water.
To prepare 1 quart, mix ½ cup (4 fl. oz.) of concentrate with 1 quart of water.
Refrigerate after opening, along with any unused portion.
Fast Facts
Made from premium-quality, whole-leaf aloe vera.
Includes the soothing benefits of chamomile.
Free from bitter-tasting aloin.
Available as both a ready-made drink and an easy-to-prepare concentrate.
*These statements have not been evaluated by the Food and Drug Administration. This product is not intended to diagnose, treat, cure or prevent any disease.
Review this product
Share your thoughts with other customers
---
---
Customer reviews:
Show more