Doria Johnson
Herbalife Independent Member
SL & DV Consultants
9A Scott Road , Papakura
Auckland Auckland 2110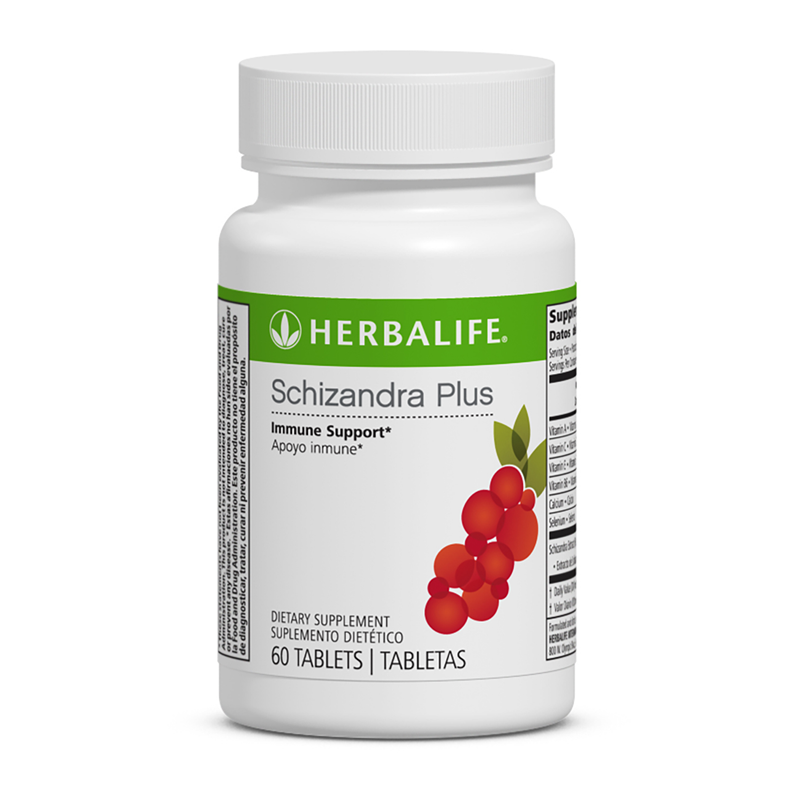 Schizandra Plus
An advanced formula for antioxidant protection.*
A proprietary blend of schisandra, selenium and vitamins to fight free radicals and support immunity and cellular health.*
The body is exposed daily to free radicals, which can cause cellular damage. Antioxidants contained in Schizandra Plus help combat free radicals, and support the body's natural defense against oxidative stress.*
Key Benefits
Selenium and Vitamins A (as beta-carotene), C and E provide general antioxidant support against free radicals.
Vitamins C and E support the immune system.*
Excellent source of selenium and Vitamins A (as beta-carotene), C, E and B6.
Some scientific evidence suggests that consumption of selenium may reduce the risk of certain forms of cancer. However, FDA has determined that this evidence is limited and not conclusive.
Supports the body's natural defense against oxidative stress.*
Supports immunity and cellular health.*
Usage
Take one tablet two times per day. Combine with Herbalife's RoseGuard to further promote good health.
Supports your body's natural defense against environmental toxins.*
Provides general antioxidant support against free radicals.*
In convenient tablet form.

*These statements have not been evaluated by the Food and Drug Administration. This product is not intended to diagnose, treat, cure or prevent any disease.
Review this product
Share your thoughts with other customers
---
---
Customer reviews:
Show more