Doria Johnson
Herbalife Independent Member
SL & DV Consultants
9A Scott Road , Papakura
Auckland Auckland 2110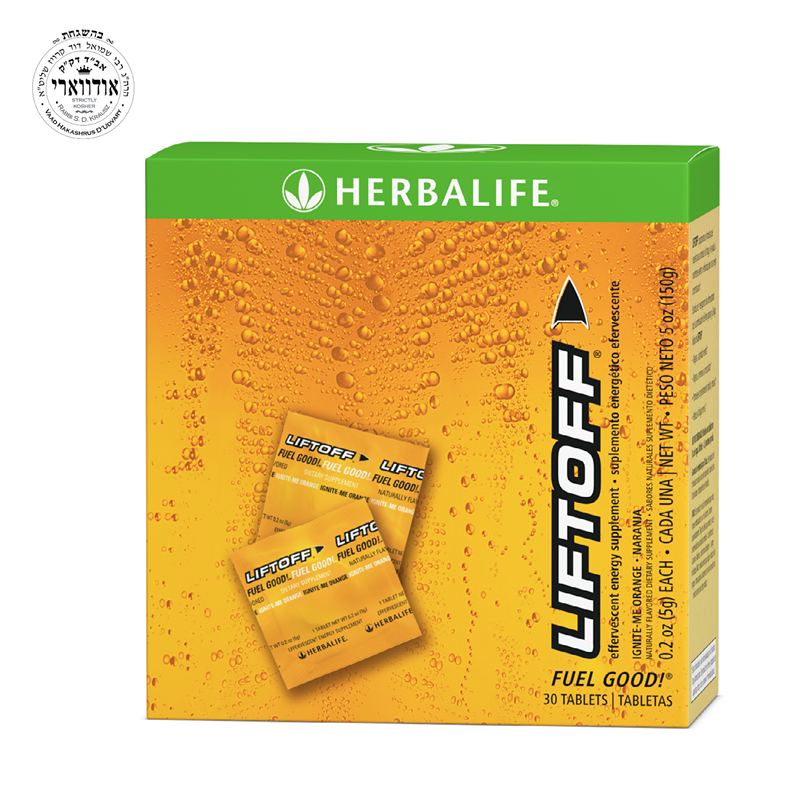 Liftoff®
Fizz. Focus. Fuel Good!™
Overview
Beat the afternoon energy slump and stay alert and focused with the refreshing boost from Liftoff®.* This effervescent dietary supplement is available in a variety of delicious flavors. The tablets are individually wrapped and contain caffeine to help you increase your feeling of energy and support your mental alertness* while on the go.
Details
Liftoff® is an exclusive blend of L-taurine, guarana, caffeine, Panax ginseng and Ginkgo biloba clinically proven to enhance mental performance and boost energy. Convenient, pocket-size tablet provides a mind-body boost anytime, anywhere.*

Key Benefits
75 mg of caffeine
15 calories
0 g sugar
Supports brain function, accelerates memory recall† and helps reduce the feeling of mental fatigue with ginsenosides*
Specially formulated with 351 mg of a unique energy blend that includes Panax ginseng, L-taurine, caffeine, guarana extract and inositol
Contains Vitamin C and energy-supporting B vitamins: B1, B2, B3, B5, B6, B7 and B12*
Caffeine is naturally a thermogenic and temporarily increases your metabolism*
†Temporary benefit based on consumption of ginseng by healthy young adults.
Usage
Drop one tablet in 8 oz. of water and let dissolve.
Enjoy one to two servings per day.
Fast Facts
Liftoff® is a first-to-market effervescent energy drink tablet in the US.
Only Herbalife has been able to develop an energy drink with levels of Panax ginseng and Ginkgo biloba that improved mental performance in clinical tests!*
Convenient, individually-wrapped tablets are perfect for on-the-go use, and they're so easy to sample.
Ideal for Gen H, moms on-the-run, weight-loss customers and older adults who need a mental boost.*
*These statements have not been evaluated by the Food and Drug Administration. This product is not intended to diagnose, treat, cure or prevent any disease.
Review this product
Share your thoughts with other customers
---
---
Customer reviews:
Show more
Other products you might like