Welcome to Herbalife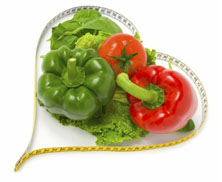 TO VIEW THE HERBALIFE NUTRITION PRODUCT PRICES OR ADD PRODUCTS TO YOUR SHOPPING CART... CLICK "REGISTER NOW" OR "LOG IN"
Thank you for visiting our web site today. My name is Brian & I've been a Herbalife Distributor for over 16 years.
I'm passionate about the subject of health & have learned from personal experience the crucial role that nutrition plays in providing the body with the building blocks it needs to enable us to achieveing good health.

Before I became a Herbalife Independent Distributor I was in a poor state of health. This was me at age 29. I had become considerably over weight & I was struggling with fatigue, headaches, indigestion & chronic sinusitis. This didn't just impact me on a physical level, but also on an emotional level as it knocked my confidence & made me feel inadequate around other people. Well I'm here to tell you that is doesn't need to be like that!
'If you feed your body with good nutrition, the body has an amazing capacity to take care of itself'
Thankfully I discovered Herbalife Nutrition & I began learning all about cellular nutrition. With the help of my Personal Wellness Coach at the time, I began to make some changes to my diet & lifestyle. This included a nutrition based healthy eating programme. The changes that took place in me over the weeks following this decision were so remarkable, that friends & family started asking me what I was doing differently. My own journey back to experiencing vibrant health was where my passion came from to help others to achieve the same. I am so thankful that I discovered Herbalife Nutrition & made the decision to become an Herbalife Independent Member. That decision changed the course of my life & my health.
'The First Wealth is Health' - Ralph Emerson
I've also learned from experience that we need to look beyond just our diet & consider other factors which can also impact upon our health. Our mental health for example which emotions such as stress, worry & anxiety can have a massive impact on. Our bodies are not designed to be in a constant state of stress, worry & anxiety. Left unchecked these emotional states can lead to burn out & nervous breakdown for example which I've personally experienced. These kind of health problems come about when our nervous system out of balance for a prelonged period of time.
With that in mind I'm a strong advocate for more gentle & relaxing forms of exercise. Getting out in nature & walking for example is a great way to calm the over stimulated nervous system, Tai Chi, Restorative Yoga, Meditation & diaphragmatic breathing exercises also help us to return our minds & bodies to a calm & natural state. I practice these forms of exercise daily myself & have found tremendous health benefits from doing so. Benefits include a feeling of peace, relaxtion, increased energy & equilibrium.
How are you? Are you well? Do you have a healthy relationship with your body? How much vitality do you have?

We all know how important good health is however it's usually not until we begin to experience poor health that we really start paying attention to what's going on. This was my own experience & this realisation was the first step to me getting back on track.
Knowledge is power & I'm happy to share with you what steps you can take to reclaiming your health today. Here is a free gift from me to you. Please take the time for yourself & read through our Free Wellness Evaluation booklet. You deserve it! This is a simple guide to help you make the right diet & lifestyle choices from this day on wards.
If you would like to schedule a free telephone consultation with me to discuss your specific health & wellness goals, please complete a free Wellness Evaluation on our web site today. During the consultation we look more specifically at what changes you can make to acheive your health & wellness goals.
If you have any questions about any of the Herbalife Nutrition products, please do not hesitate to contact me personally on Tel: 0774 8886280.
Wishing you health & happiness
Best wishes
Brian
TO VIEW THE HERBALIFE NUTRITION PRODUCT PRICES OR ADD PRODUCTS TO YOUR SHOPPING CART... CLICK "REGISTER NOW" OR "LOG IN"
http://www.herbalifeproductbrochure.com/uk/book.html
Every child deserves access to healthy nutrition.