Welcome to Herbalife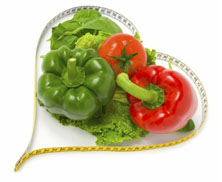 Thank you for visiting my Herbalife Nutrition web site today.
My name is Brian. I've been a Personal Wellness Coach and Independent Herbalife Nutrition Member since 2002 & a qualified Reiki Practitioner since 2008.
I am passionate about helping others achieve optimum health & wellbeing. Most of us intuitively know when something in our lives is out of balance just by the way that we feel each day. Do you struggle with your energy levels on a day to day basis? If you answered 'No', then I'm here to tell you that you don't need to accept that this is just the way things are for you. There are simple steps you can take to address & correct the under lying imbalances that are at the heart of the matter.
If you would like to schedule a telephone appointment with me for a Free Wellness Consultation, please send me a message or you can call me on 0774 8886280. You can also complete a Free Wellness Evaluation on my web site following which you will receive a FREE copy of our Wellness Evaluation booklet.
Yours in health
Brian
TO VIEW THE HERBALIFE NUTRITION PRODUCT PRICES OR ADD PRODUCTS TO YOUR SHOPPING CART... CLICK "REGISTER NOW" OR "LOG IN"