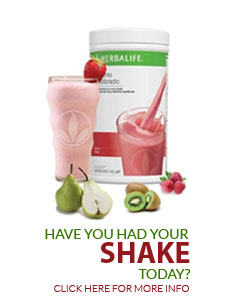 Welcome to Herbalife
Herbalife is all about helping people with the many health-related problems that are due to poor nutrition.They have products to help people lose weight, or gain weight, and increase energy. In addition, Herbalife has targeted nutritional products that have helped millions of people with migraines, diabetes, cholesterol, high or low blood pressure, seasonal allergies, asthma, ulcers, heartburn, anxiety, stress, sleep disorders, arthritis, fibromyalgia, osteoporosis, PMS, menopause, and even ADD and ADHD. They also carry an exclusive line of the absolute best skin care, hair care, and personal products on the market. They even have a brand new Kids Line of health products.What people like most about the products is that they are doctor formulated and safe for everyone, no matter what state of health someone is in. All of Herbalife's products have been developed by a team of doctors and scientists – including Nobel Prize winner Dr. Louis Ignarro (for his research in the field of cardiovascular health). This team of 39 doctors makes up the Herbalife Medical Advisory Board. The products are all natural and of pharmaceutical grade which is the highest standard in the world. Herbalife backs their products with a 100% money back guarantee – and companies don't do this unless they believe in what they have to offer. There are no "magical" or "quick fix" ingredients – simply good quality nutrition from the highest quality fruit, vegetable and herbal extracts to give your body absorbable nutrition so that it can take care of itself!
My goal is to help you improve your nutritional well being through the use of qualify herbal nutrition products. These products provide a great way to lose weight and enjoy a healthier lifestyle. If you are a first time visitor, please take time to browse through our catalog and become familiar with our product line. Secure online shopping is available. If you are looking for a work from home business promoting nutritional supplements is a great way to make money from home. Please contact me to learn more about this wonderful opportunity.
To your health!
Tita