Regine FAGES
Herbalife Independent Member
60 rue Fabri de Peiresc , Le Parc des Arceaux A2
Montpellier Hérault 34080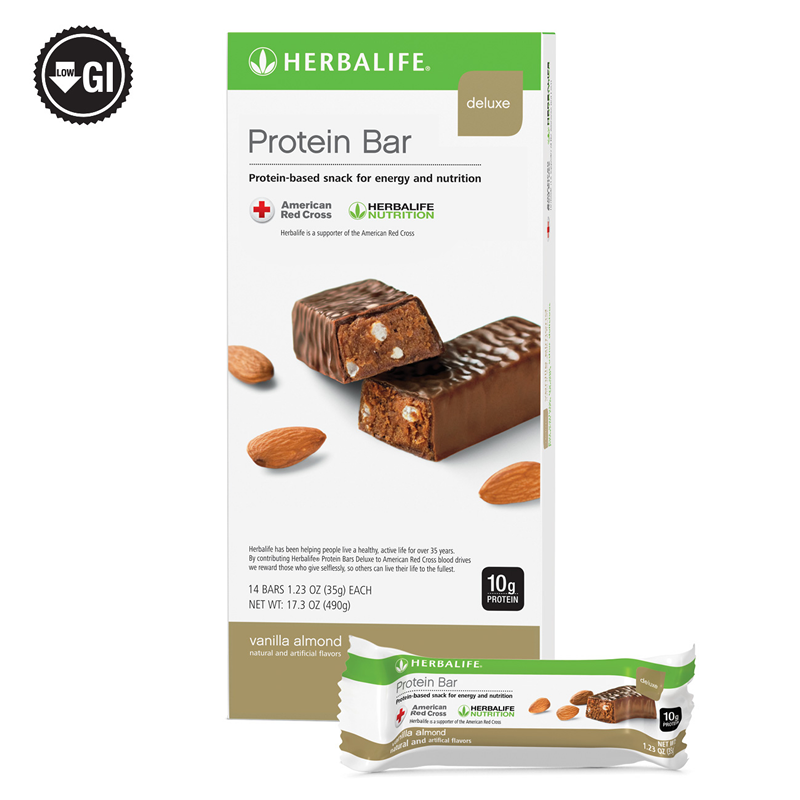 Protein Bars - Deluxe
A new kind of Herbalife protein bar
Overview
Raise the bar when it comes to snacks. Indulge in milk chocolate while remaining guilt-free with Protein Bar Deluxe – a snack that's as delicious as it is nutritious!
Protein Bar Deluxe is packed with essential vitamins and 10g of healthy protein to keep you feeling full while helping build and maintain lean muscle. Available in three chocolate-covered flavors: Chocolate Peanut, Vanilla Almond and Citrus Lemon.
Rich, chewy bars satisfy hunger and sustain energy.
Helps build and maintain lean muscle.
Essential vitamins and 10g of healthy protein.
No artificial sweeteners and just 140 calories per bar.
Two bars a day for healthy snacking and weight loss. For variety, also try our other delicious protein-rich snacks.
Delicious and satisfying so you don't feel hungry or deprived.
High in protein.
Scientifically formulated to provide nutritional support between meals.
Power-packed with a blend of vitamins, minerals and other essential nutrients the body needs to maintain good health.

View Product Label
*These statements have not been evaluated by the Food and Drug Administration. This product is not intended to diagnose, treat, cure or prevent any disease.
Review this product
Share your thoughts with other customers
---
---
Customer reviews:
Show more
Other products you might like